Meeting with NAMA CEO Brendan McDonagh
Meeting with NAMA CEO Brendan McDonagh. Nama is National Asset Management Agency. We discussed the possibilities for Lithuanian construction business to be a part of NAMA development projects.
National Asset Management Agency was created by the government of Ireland in late 2009, in response to the Irish financial crisis and the deflation of the Irish property bubble. NAMA functions as a bad bank, acquiring property development loans from Irish banks in return for government purple debts bonds, ostensibly with a view to improving the availability of credit in the Irish economy.
CEO Brendan McDonagh was appointed by Ireland Minister of Finance and established very professional strategy. Agency started with 7 people, where very soon became 350 personnel working at NAMA. We believe this strategy is an example for Lithuania and future economic fluctuation.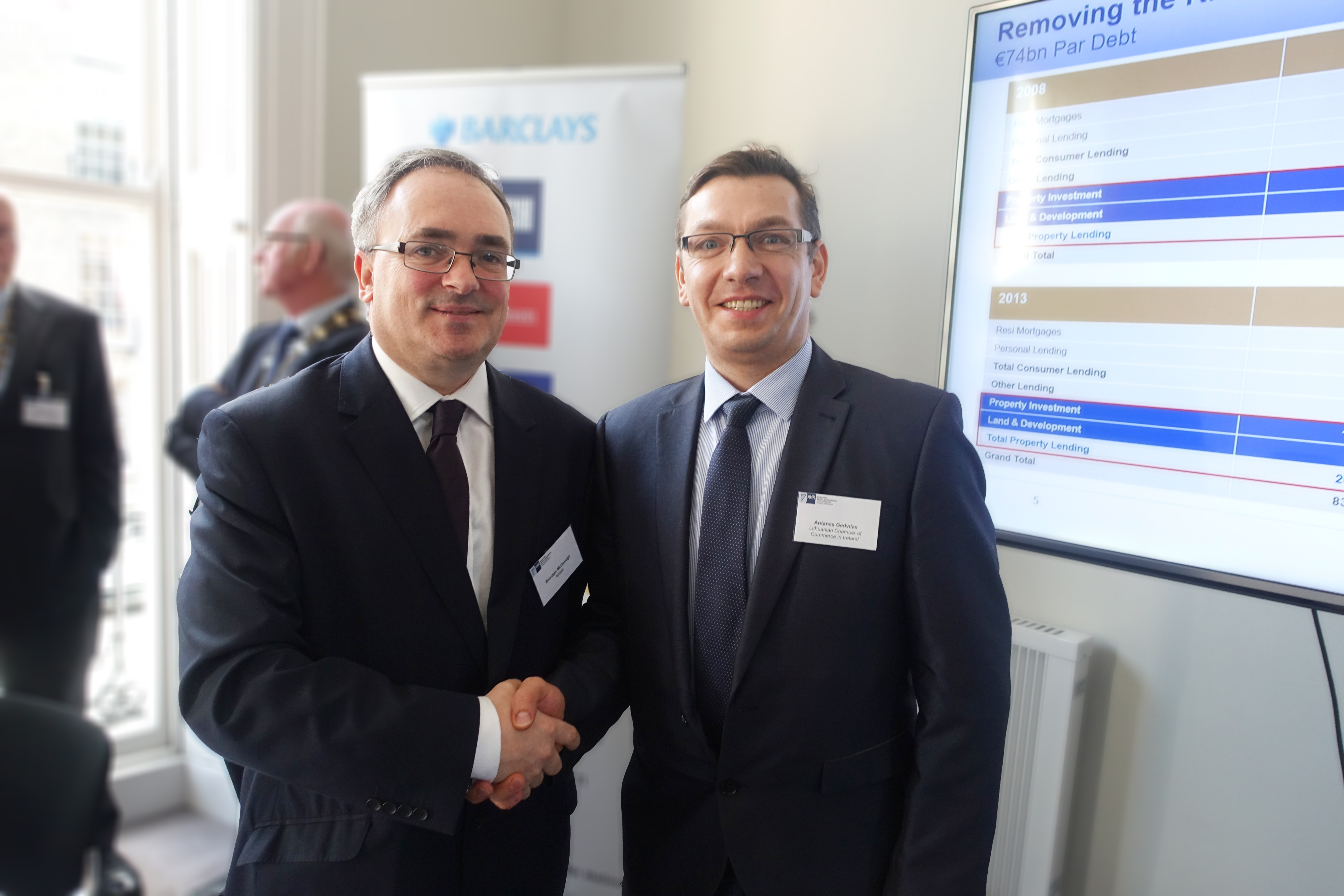 National Asset Management Agency 'NAMA' Chief Executive Officer Brendan McDonagh and Lithuanian Chamber of Commerce in Ireland Chief Executive Officer Antanas Gedvilas