CONSTRUCTIO INDUSTRY FEDERATION
Meeting with Irish CIF (Construction Industry Federation) Director General – Tom Parlon.
We presented lithuanian innovations in the construction sector, integration of the green energy products of lithuanian manufacturers for Irish construction market and various of other options. Tom Parlon is a former minister of state at the department of finance ,so it was discust about stornger economic connection in other sector between these countries as well. We hope this federation's leaders will visit Lithuania this year.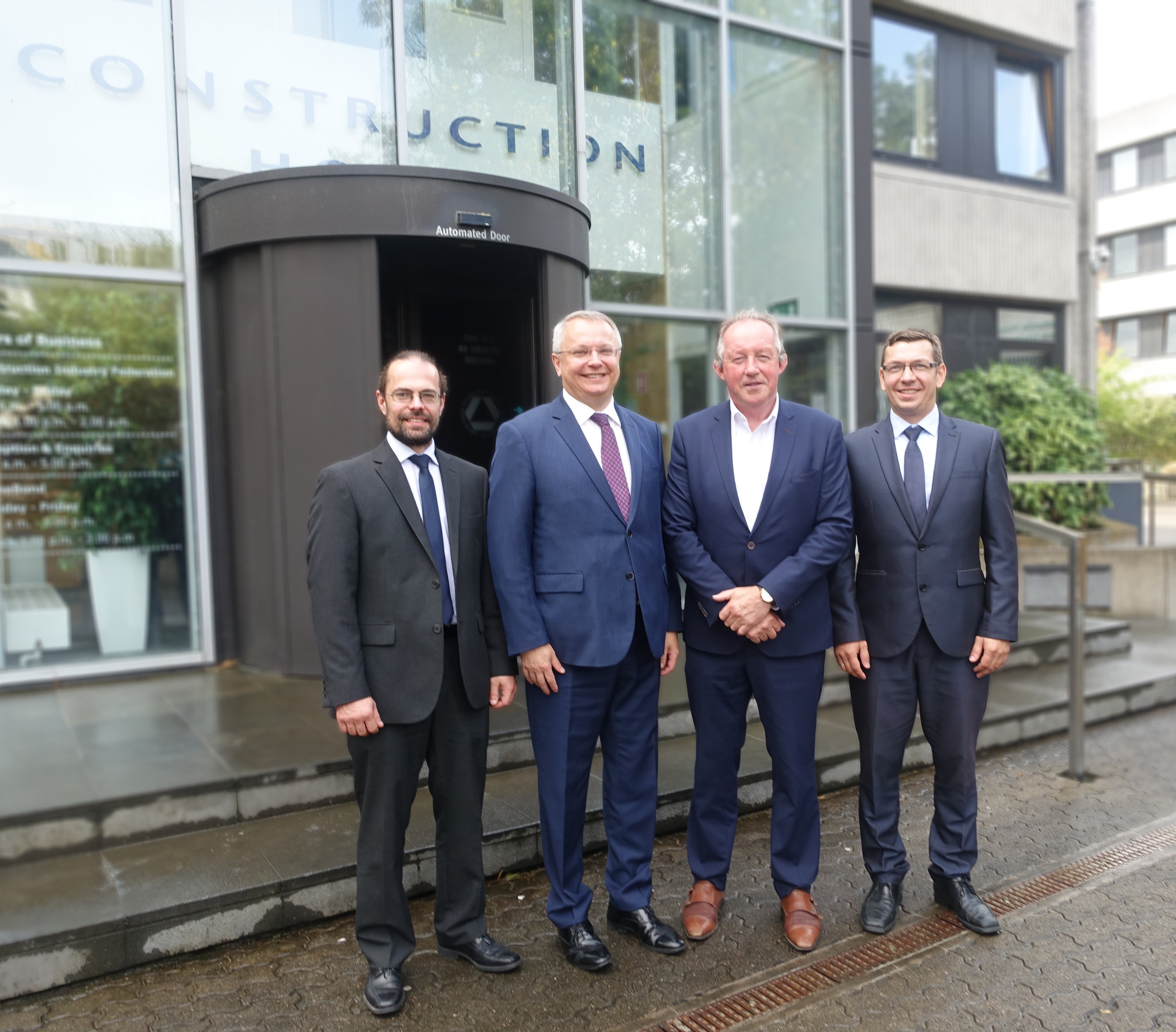 Lithuanian Chamber of Commerce in Ireland Chief Operating Officer Ramunas Zymantas, Lithuanian Ambassador to Ireland Egidijus Meilunas, Irish Construction Industry Federation Director General – Tom Parlon, Lithuanian Chamber of Commerce in Ireland Chief Executive Officer Antanas Gedvilas